Am 26. August werden wir Walter, DJ6QT, einen letzten Gruß erweisen. Die Urnen-Beisetzung findet um 14:00 Uhr mit Trauerfeier in der
kath. Kirche in Hirzenhain statt.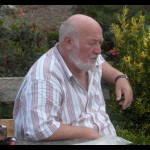 Außerdem werden wir dem Walter ein Zelt zur WRTC 2018 widmen. Walter hat als einziger Deutscher Teilnehmer an jeder WRTC seit der Gründung teilgenommen und diese erste WRTC in Deutschland tatkräftig unterstützt. Leider kann er nun nicht mehr teilnehmen.
Wer Beiträge zum Zelt-Sponsoring leisten möchte, kann diese überweisen:
IBAN:    DE94 2509 0500 0001 7681 90
BIC.      GENODEF1S09
Kontoinhaber: Horst Werning
Die Familie bittet von Blumenspenden abzusehen und bittet stattdessen um Zuwendung für seine Frau Helga:
Helga Skudlarek, IBAN  DE81 5066 1639 0004 8056 40,
oder Paypal an Walter´s Tochter:  gaby1707@hotmail.de .
Dank und vy 73,
AWDS in Hirzenhain am 26. August
Uwe, DL8OBF:
On 26th August, there will be Walter´s funeral service. We will meet 2pm at the catholic parish or Hirzenhain.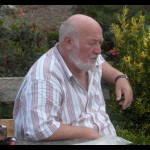 Additionally there will be a memorial tent devoted to Walter (DJ6QT). Walter was the only German amateur, who has participated at each and every WRTC since the competition was founded. Unfortunately he can not participate at WRTC 2018 in Germany.
To contribute to the tent-sponsoring, please wire-transfer to:
IBAN:    DE94 2509 0500 0001 7681 90
BIC.      GENODEF1S09
Account holder: Horst Werning
The family suggests to skip sending flowers. Instead they prefer donations for his widow Helga:
Helga Skudlarek, IBAN  DE81 5066 1639 0004 8056 40,
or per Paypal to Walter´s daughter:  gaby1707@hotmail.de."
Thanks and vy 73,
CUAGN on 26th August
Uwe, DL8OBF