Mit Klaus Kuhlemeier, DJ4PT, hat einer der erfolgreichsten deutschen Kontester am 20. Februar 2019 die Bühne des Radiosports nach kurzer schwerer Krankheit verlassen müssen. Seit mehr als einem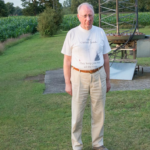 halben Jahrhundert, als er zu den Gründern unserer RRDXA gehörte, bis in die unmittelbare Vergangenheit als aktiver Unterstützer und Sponsor der WRTC in Wittenberg war das Rufzeichen DJ4PT Jahr für Jahr in den Ergebnislisten der großen Funkwettbewerbe zu finden, meist als bester in Deutschland oder gar als Europasieger. Seine von ihm selbst entworfenen Cubical Quad Antennen für alle klassischen Bänder zwischen 10 und 80m waren sein besonderes Markenzeichen und wurden weltweit bewundert.
Mit dem Abschied von Klaus Kuhlemeier hat die Kontestszene in Deutschland einen großen Protagonisten verloren. Die Mitglieder der RRDXA trauern mit der Familie und den Freunden von Klaus um diesen Verlust. Möge Klaus ruhen in Frieden.
Im Namen der RRDXA, Ulrich Weiß, DJ2YA[:en]One of the most successful German contesters, Klaus Kuhlemeier, DJ4PT, had to take leave from the stage of radio sport on February 20th, 2019. For more than half a century when he belonged to the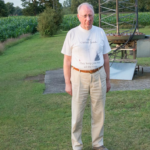 foundation members of the RRDXA until the immediate past as an active supporter and sponsor of the WRTC at Wittenberg his call sign DJ4PT could be traced in the result list of the major contests year after year, mostly as the top scorer of Germany or even as winner in Europe. Cubical Quads of his own design for 10 to 80m were his special brand mark of world-wide fame.
The parting of Klaus Kuhlemeier means a sad loss of a great protagonist of the German contest scene. The members of the RRDXA remain in deep sympathy with the family and friends of Klaus – may he rest in peace.
Ulrich Weiss, DJ2YA, on behalf of RRDXA